UK/ London (DT) 08, Sep 2022 | 11: 22 PM
Queen Elizabeth II is the longest-reigning monarch in British history. She is 96 and has reigned for 70 years after ascending the throne in 1952.
For at least 12 days after her death, Britain will grind to a halt, potentially costing the UK economy billions in lost earnings.
But it's not just the economy. Prince Charles may change his name and the words of the national anthem will be updated as well.
Britain's overseas outposts will also be in mourning .
Social functions will be canceled and the Union Flag will be flown at half-mast until after the funeral, just like in the UK. Officials will enter a period of mourning and dress appropriately. Condolence books will be prepared for visitors to leave messages.
But the ambassador also stressed that there is a lot of uncertainty about what will actually happen, as it has been so long since the death of a British monarch.
Flags will fly at half-mast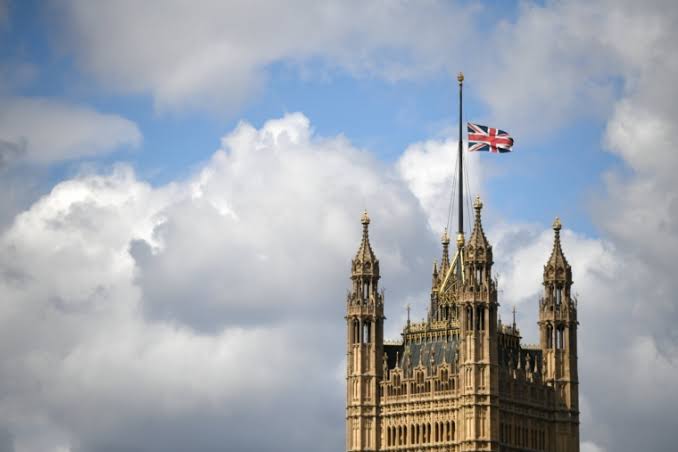 Flags will be flown at half-mast until 8 a.m. the day after the funeral, according to guidance from the Greater London Lieutenancy, with the exception of Proclamation Day (more on that shortly). Churches may also toll their bells to mark the day of the Queen's death or the day after.
The day of the funeral will be declared a bank holiday.
Queen Elizabeth II stalwart of our times, personified dignity: PM Modi
Prime Minister Narendra Modi on Thursday paid heartfelt tributes to Queen Elizabeth II as he hailed her "inspiring leadership".
Taking to Twitter, the Prime Minister recalled his memorable meetings with the Queen during his UK visits in 2015 and 2018.
"I will never forget her warmth and kindness. During one of the meetings, she showed me the handkerchief Mahatma Gandhi gifted her on her wedding. I will always cherish that gesture," PM Modi tweeted