The Knights Award 2023 will be held on June 2023 Jury held press conference in Kuala Lumpur
Diplomat Times (Kuala Lumpur)- A press conference held to launch the highly anticipated business award event in Malaysia, The Knights Award 2023. The official digital media partners include World of Buzz, Lobak Merah, UNN News update Now, Noodou and other media house were present. Various national and International media partners and press were also present to cover on the event. The Knights Award 2023 is a prestigious business award event that seeks to recognize the outstanding accomplishments of businesses in South East Asia.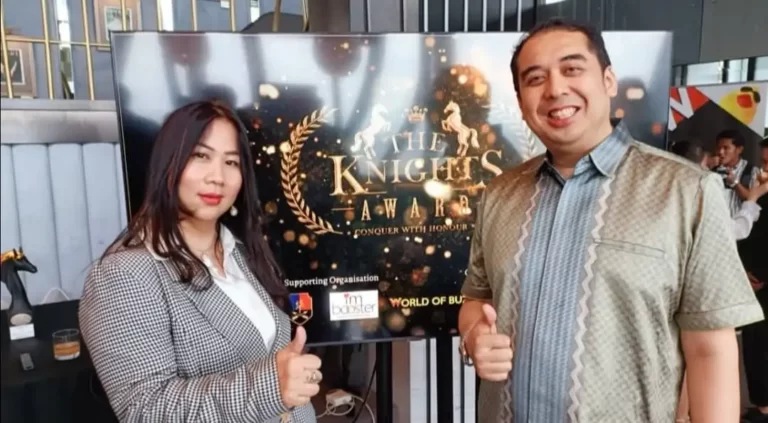 ---
FOR MORE : Flooding Malaysia forces 40,000 people to flee homes, 10 districts in Johor have been hit by flooding
The winners of the awards will be celebrated in the Ennoblement Ceremony of the event for their exceptional performance in their respective industries. Those who are leaders and emblematic of excellence, innovation and sustainability. As one of the highlight events of 2023, it signifies the growth and development of the business community that constitutes the backbone of the Malaysian economy. The event promises to be a showcase of the best of Malaysian business standards, and an opportunity to inspire others to strive for excellence and growth.
"We are honored to launch The Knights Award 2023, and we believe that it will be the stepping stone to a promising economic growth in South East Asia," said Dr. Zyro Wong, the President of The Knights Award.
"We are grateful for the support and endorsement of our Royal Patron and Council of Lords. We are committed to making this event a success".
The Knights Award 2023 will be held at the St. Regis Hotel, Kuala Lumpur in June 2023 and will feature various categories of awards.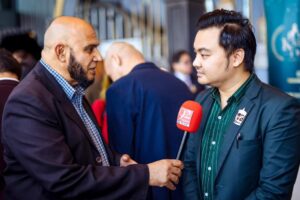 ---
FOR MORE : Jubilation as 'pride of Malaysia' Michelle Yeoh wins first Oscar
The award ceremony promises to be a memorable occasion with the attendance of business leaders, celebrities, key opinion leaders and other significant stakeholders.
The press conference provided an opportunity for the organizer to unveil the details of the award categories, nomination process and selection criteria. It had also provided an opportunity for attendees to ask questions and provide feedback on the event.
This press meet attended by many national and international dignitaries, Public figures like : – Dato Marietta Reformado Country Head Diplomat Times News, International Peace Corps Association and UNWPA, President Malaysia
– Peter Davis
– Ma Lai Tang Ge 马来堂哥
– Welson Sim ( national Olympic Swimmer )
– Dato Jonathan Lim H
– Datin Maylene
– Bon Zainal
– VIVO Malaysia
– Gintell
– Lifecare Medical Centre
-Tengku Normah Albaraqbah – Royalty of Terengganu
-HRH Prince Naravong Norodom – Prince of Cambodia
-Atai Namatbaev – Chargé d'Affaires / Ambassador of the Kyrgyz Republic in Malaysia-
-Dato Nazifuddin Najib – Secretary General of the Olympic Council of Malaysia
-Dato Sri Robert Lim – National President of Malaysia World Lin Chamber of Commerce
-Dato Lim Chew Ah – National President of Hainan Chamber of Commerce
-Andy Lau Tin Lung – Hong Kong TVB Artiste
---
Who is the patron of The Knights Award 
Father of Malaysia Economic Development – Tan Sri Tengku Razaleigh Hamzah
For advertising in this News contact us timesdiplomat@gmail.com