Coronation: Who is Graham Smith? Head of anti-monarchy group
TN (UK)- THE head of England's leading republican movement was arrested at an anti-monarchy protest in London on Saturday morning.
Graham Smith, chief executive of the anti-monarchy group Republic, was apprehended by police in St Martin's Lane, Westminster.
Pictures appear to show demonstrators in yellow "Not My King" T-shirts, including Smith, having their details taken by officers.
The group had been walking behind a rental van full of hundreds of placards when they were stopped by police.
---
READ MORE : anti-monarchist arrested in UK, they were protesting coronation
Who is Graham Smith?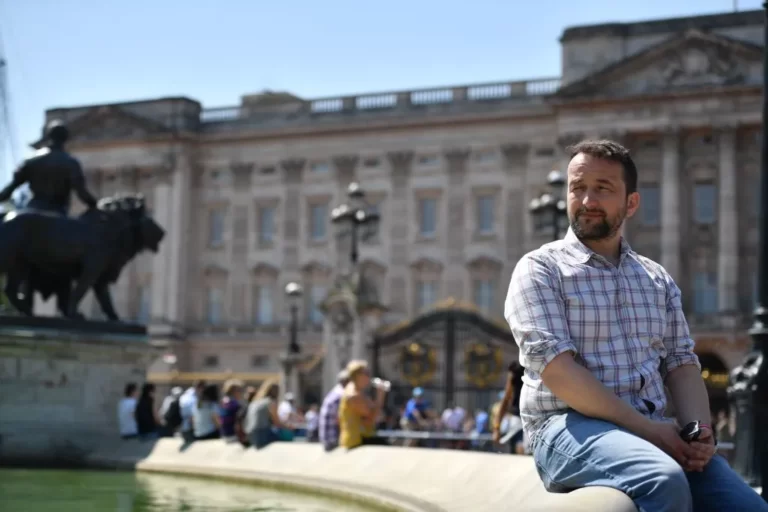 Smith is currently living in London and has been campaigning against the monarchy for more than a decade.
From 2021, he has been chief executive of the leading anti-monarchy group in the UK.
Smith is also an author of the book Abolish the Monarchy: Why We Should and How We Will, published in 2023.
He previously described the actions of the police as "chilling" when it was revealed police had been profiling peaceful republican campaigners.
"We're expecting at least a thousand people at our protest on Trafalgar Square on May 6," he said.
"We will be loud, visible and unmissable, directly challenging the coronation and the monarchy.
"We fully expect the police to live up to their assurances that the protest will be allowed to carry on, but these latest actions and previous arrests may well have a chilling effect on what is lawful and peaceful protest."
---
What is Republic group ?
Founded in 1983 as an umbrella group of anti-monarchists, Republic is a pressure group calling for an end to the U.K.'s system of constitutional monarchy and to replace the monarch with an elected head of state.
Previously, the group protested the royal wedding of Prince William and Kate Middleton in 2011 and Prince Harry and Meghan Markle's wedding in 2018.
The latest opinion polls reflect declining support for the monarchy since the death of the late Queen Elizabeth II, and Charles' personal approval rating has scarcely matched that of his mother.
Republic campaigns for the abolition of the monarchy and its replacement with an elected head of state.
The group, which claims to have the support of more than 80,000 republicans, was founded in 1983 as a group with only a handful of members.
Republic was officially incorporated as a campaign group in 2006.
They have been responsible for the nationwide campaign "Not My King" – of which placards were detained by the Met Police in London on Saturday morning.
By Laura Pollock, The National.  Editing Shasi Kumar
Disclaimer: This report is auto generated from the The National and TIME. Diplomat Times holds no responsibility for its content.